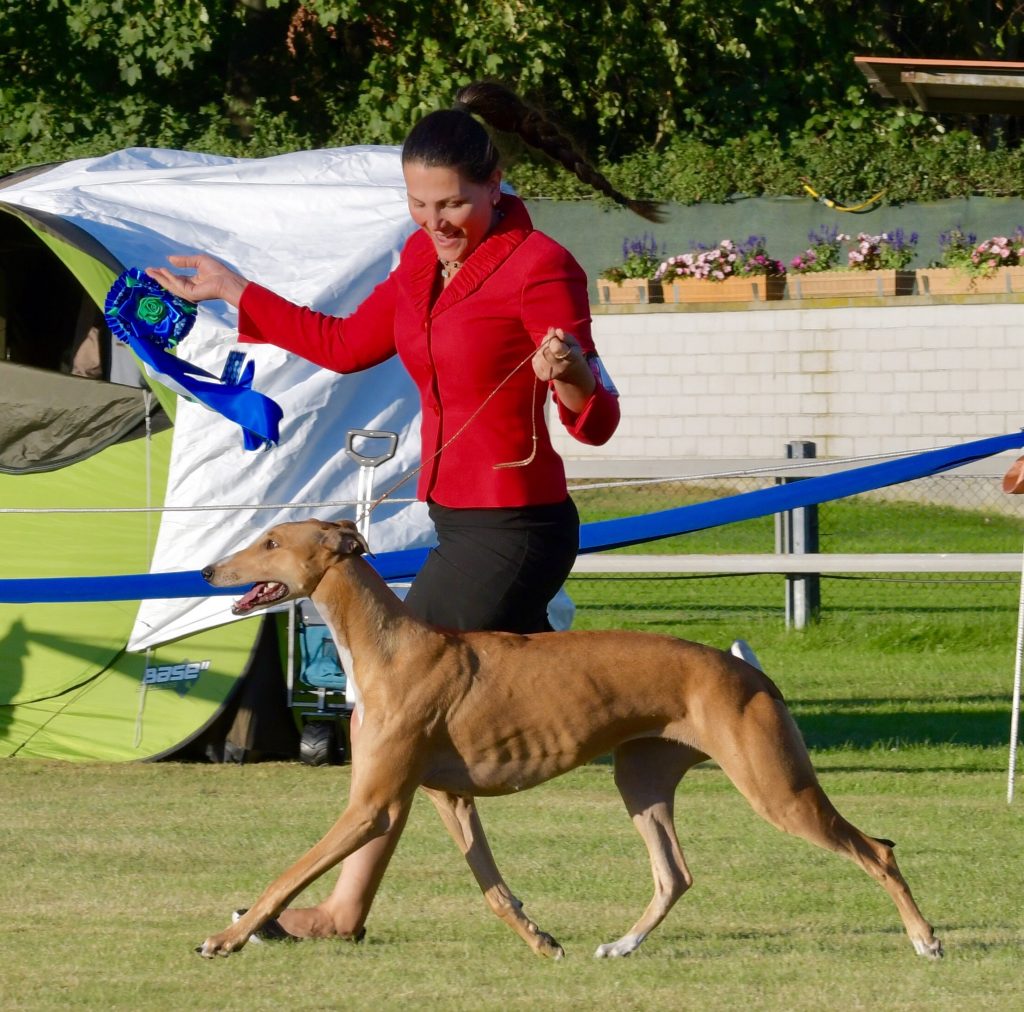 Best of Breed , Landessieger 2019 with VDH and CAC my beautiful redhead SBIS Ina's Fashion Deluxe who later on won once again BEST IN SHOW!!! RCAC was Ina's Fashion Diva, loved and shown by her owner Sara Hein.
Breed&BIS Judge well known Borzoi Breeder Daniel Foran 🇮🇪 🇬🇧
An overal beautiful quality entry of 10 greyhounds and around a total of 205 sighthounds and Mediterranean breeds at a very enjoyable show!