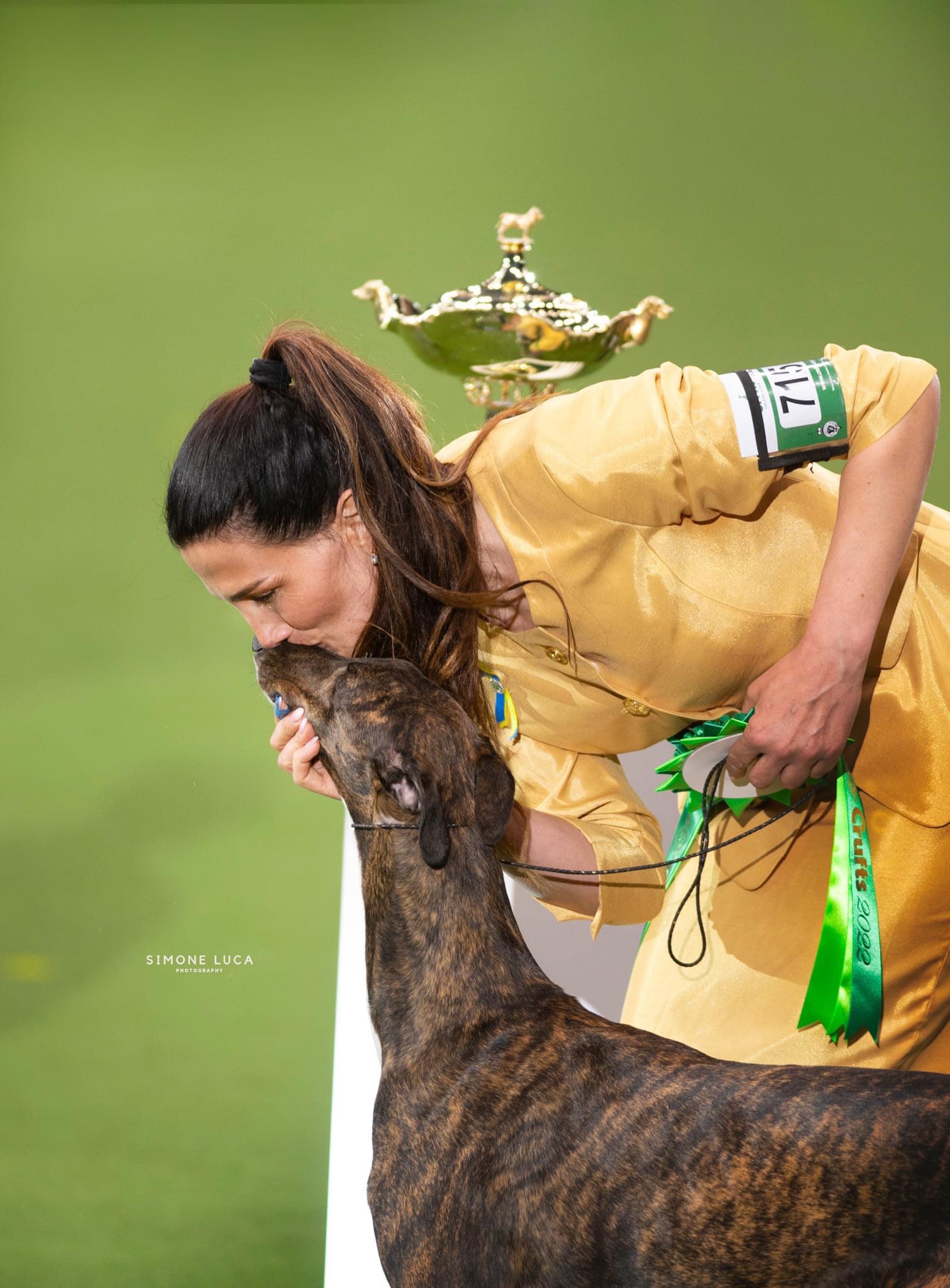 There are not enough words to describe the emotions of CRUFTS 2022 – Worlds Greatest Dog show!
I thank everyone, from the bottom of my heart for the amazing support, the judges, the audience, the uncountable Ayas fans, the media crews for the amazing coverage, videos, photos, interviews and very nice comments.
A huge thank you to the people who are always by my side and the ones who stay behind at home to help caring for the rest of our lovely dogs, you know who you all are! I love you!!! 💕
It is amazing to receive "thousands" of messages and I honestly don't know how I will ever be able to reply to all but if i put you a "❤️" be sure I read them!!!! Also amazing to see so many supporters on social media cheering for us!
THANK YOU ALL SO MUCH!
This win means a lot! Not just for me, as a breeder, as an owner, as a handler and not just for ❤️‍🔥"AYA"❤️‍🔥 who enjoys all the attention especially if it's edible 😋 but generally for our breed!
We turned the right spotlight towards THE GREYHOUND, the one that they really deserve!
Thank you ❤️‍🔥AYA❤️‍🔥