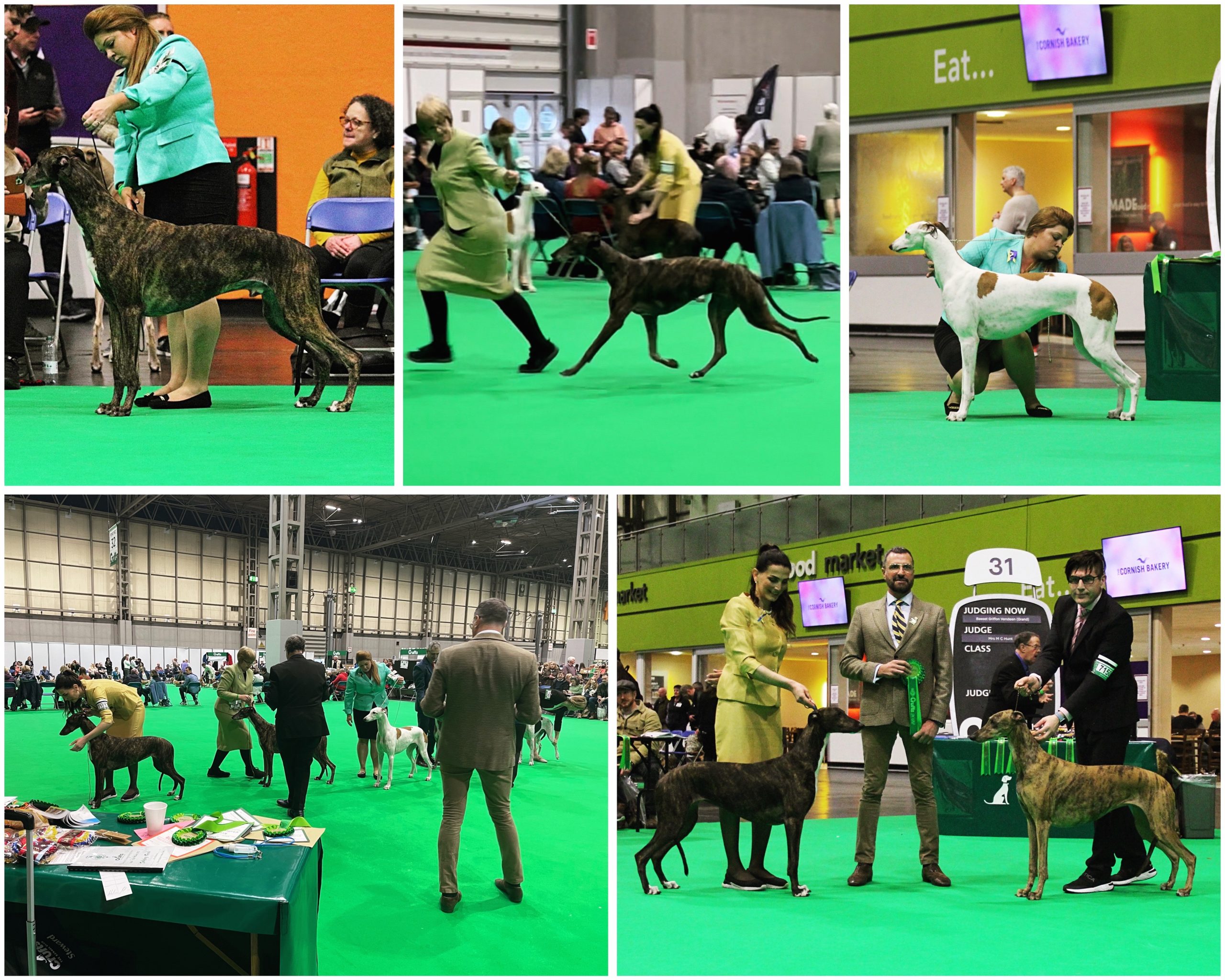 With all Ayas major success we hardly got the chance to absorb what really happened at this years event!
It is a lot to take in and it surely takes time! 😊 So here are the Breed results of our homebred dogs entered under Judge: Marc Cocozza 🇬🇧
Dog RCC went to Crufts Winner BOB 2020, SBIS UK Ch. Ina's Fashion Dedicated to Boughton owned loved and handled by Roisin Howlett. Co owned with myself and Clare Boggia.
Winner of the open class (Champions) Bitch CC, Best of Breed, Winner of the Hound Group and finalist for BEST IN SHOW is the now very well known to everyone "Aya, the greyhound from Germany" aka BIS SBIS INT UK Multi Ch. Ina's Fashion Desirable.
(To add here, Aya was RCC in 2019 as very young & CC winner in 2020.)
2nd in Open class was her litter sister Ch. Ina's Fashion Design by Boughton owned, loved and handled by Clare Boggia.
3rd in Open class was our three years old Multi Ch. Ina's Fashion Extraordinaire handled beautifully by Roisin.
Last but not least the amazing come back of BIS SBIS INT Multi Ch. Ina's Fashion Chic, seven months after giving birth to the Fantabulous eight. Not only she finished as BEST VETERAN but picked up also the RCC to "Aya" leaving me breathless! "Chloé" was handled by her daddy, Olaf Knauber who pretty much had a very emotional weekend to deal with! Luckily I could keep him together! 😂